Actualité
A humanitarian center for refugee women and families
Mise à jour le 25/01/2017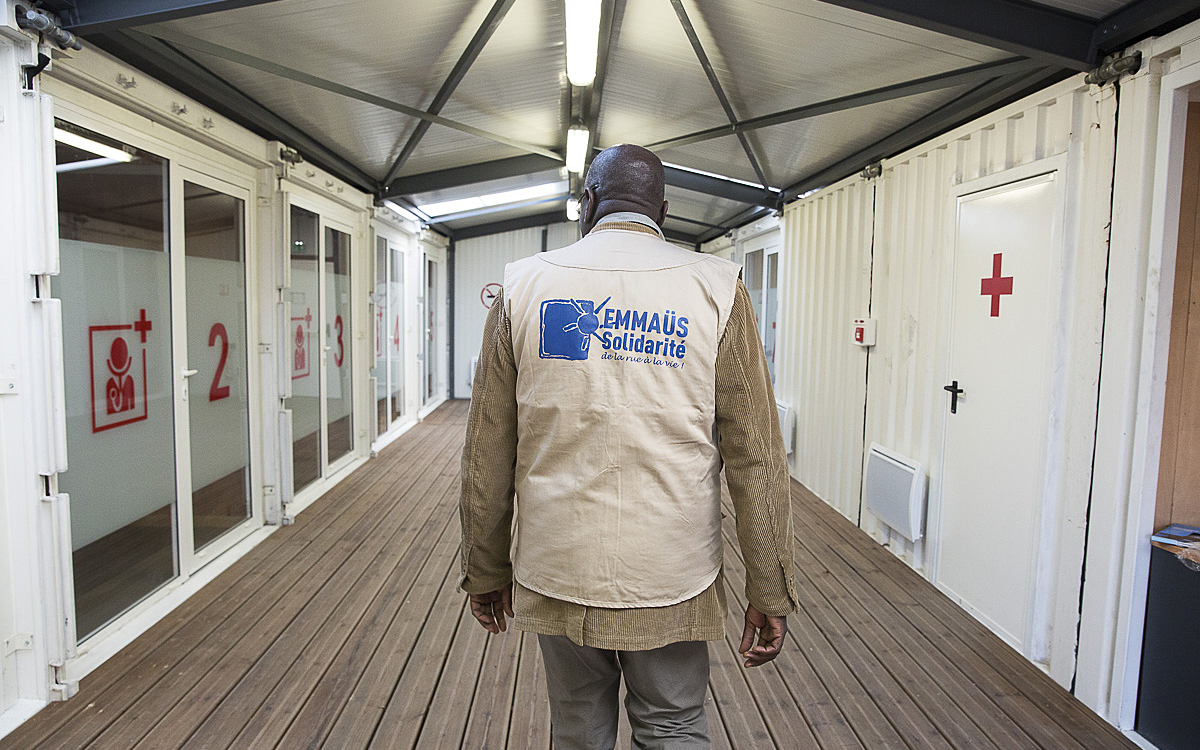 The City of Paris' new refugee center welcome its first 91 refugees in January 2017. Managed by Emmaüs and dedicated to isolated women, families and couples, it is an addition to the services available at the welcome center of the Porte de la Chapelle (Paris, 18th arrondissement).
For nearly two years, unprecedented flows of migrants have been coming through Paris, as they have been through the rest of France. Since June 2015, over 20,000 people, newly arrived in Paris, have been given shelter by the French government, the City of Paris and various associations. Among them, 1,500 vulnerable individuals (families, women with young children) have been taken in. Despite this major mobilization, appalling street camps have appeared in certain neighborhoods.
Given the situation, which has become unbearable, Anne Hidalgo decided in the spring of 2016 to create a humanitarian aid center in Paris, the first in the country. That first center opened its doors in the north of the 18th arrondissement, on November 10, 2016. It now welcomes all types of refugees. It quickly became apparent that a second site would be necessary, to meet the specific needs of the wide diversity of people who come looking for refuge in the capital: isolated men and women, families, isolated minors.
The new site, on the banks of the Seine, includes six housing blocks, each one capable of housing 67 people, for a total of 400 occupants (starting in March), including 350 migrants sent by the refugee center at La Chapelle. Fifty other beds will be reserved for homeless families who are now living in makeshift camps in Ivry.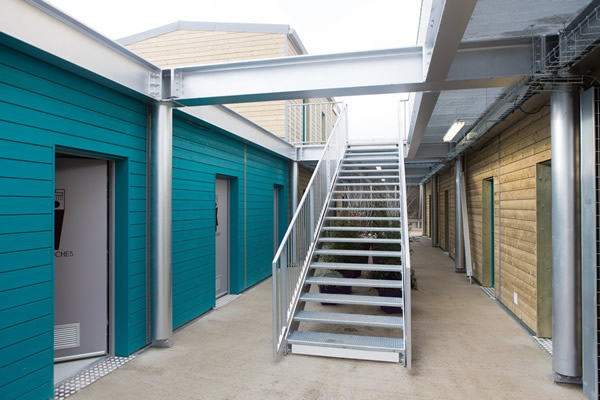 Here, we offer shelter with dignity

Mayor of Paris
Wooden pavilions and friendly yurts
Modular buildings are set on concrete pilings. Bedrooms, bathrooms, dining hall, yurts for relaxation and recreation, all organized in small "neighborhoods" on 4,800 m2 of grounds.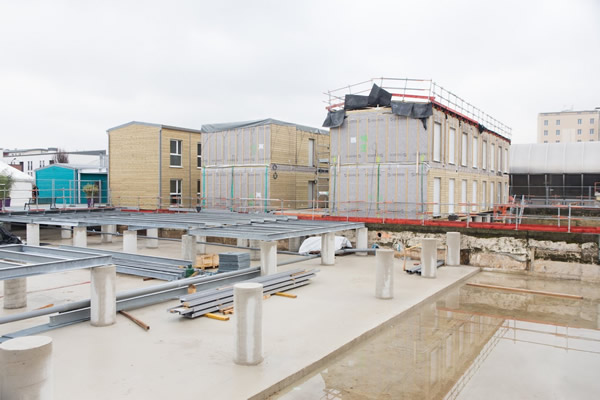 The advantage to this type of installation is its reversibility: the buildings can be moved when necessary.
A built-in health center and four classrooms
A medical team, an integrated aspect of the center, will offer regular consultations: general practitioners, childcare workers and pediatricians – the association
Pediatricians of the World
plans to do 2 to 3 consultations a week – and gynecologists, working with
Gynecologists without Borders
, will all be available. A midwife will also be present for one half-day a week. Pregnant women will be sent to a hospital in the Val-de-Marne.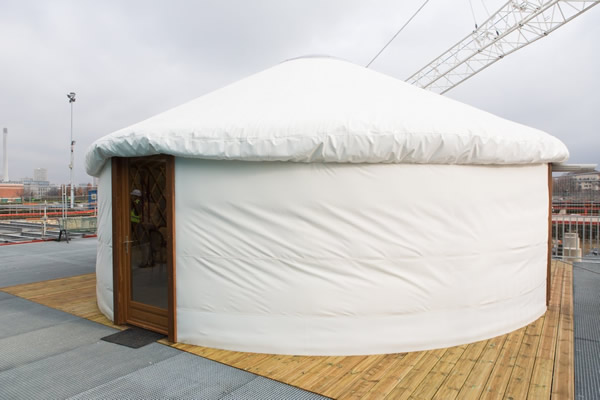 The center will ensure that legal schooling requirements are respected by registering children for school. In partnership with the French National Education program (Paris and Créteil education authorities), children will receive adapted schooling, from volunteer teachers in classrooms in the center, or in neighborhood schools. A half-day will be dedicated to teaching – particularly French – and another half-day to sports, cultural and art activities.
Well-adapted social services and support
Shelter will be accorded for periods ranging from three to five months, before people are directed toward other solutions that will be adapted to each situation.
A social worker will accompany each person on a regular basis throughout their stay.
Volunteers and 83 employees
To run the entire system, a team of 200 employees was recruited by
Emmaus Solidairité
through a unique partnership with local employment agencies (Pôle Emploi) and a local association that promotes social and professional integration. The team includes several migrants who now have refugee status.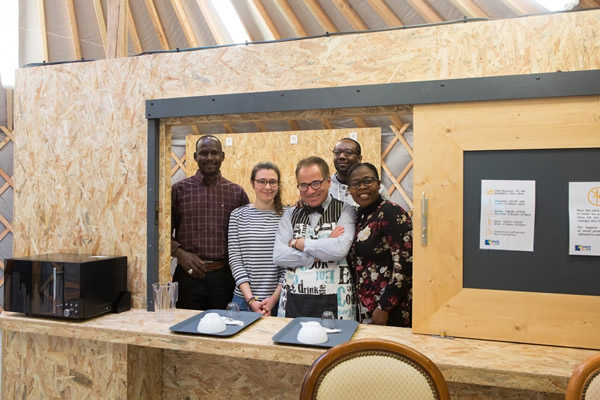 117 employees already work at the center located near the Porte de la Chapelle and 83 employees will be working at this new site, 24/7. The employees benefitted from several training sessions organized by Emmaus Solidarité,
t
he Regional Health Authority
and
OFPRA
.